ExtremeVital.com
You can use product names, manufacturer names, keywords...
Product

description

Oakley Backbone Beanie is an ideal men's go-to beanie for cold autumn days and winter. A ribbed knit, acrylic fabric and logo delivers all-day comfort and perfect style.

Features:
Oakley logo
Slouchy Fit
100% Acrylic
Reviews
(5)
Reviews
M. B., Mengeš, 03/21/2023 19:39:46:

Avg. rating:

Kapa je super za ta denar! Nudi tocno to za kar je bila izdelana, pa se fit je kul

. ., Budapest, 12/20/2022 08:57:01:

Avg. rating:

I am very satisfied with this beanie and the delivery time. Thanks

A. S., Notranje Gorice, 12/25/2021 10:36:22:

Avg. rating:

Preverjena klasika. Topla, mehka in udobna zimska kapa = must have :)

K. B., Grosuplje, 12/14/2021 19:03:03:

Avg. rating:

Kapa za najstnike in mlade po duši. Ravno prav topla, udobna, modna.

I. D., Ljubljana, 12/28/2020 10:24:44:

Avg. rating:

Kapa Oakley Backbone Beanie je izjemno prijetna in ravno prav topla. Zračna in prijetna na otip, tudi pri celodnevni uporabi izjemno funkcionalna.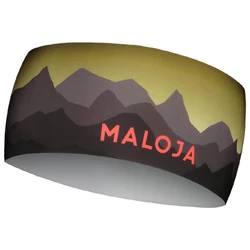 Maloja
Headband Sarnonico moonless mountain
Buff
Headband Tech Polar concrete blue women's