ExtremeVital.com
You can use product names, manufacturer names, keywords...
Product

description

 A light-weight, universal 10 point crampon designed to meet classical demands. This version has a wider toe to easily fit Snowboard and telemark boots, which are generally large. The crampons are fully adjustable by hand, without tools, one size fits all.

The G10W crampon is delivered with the Antibott included.

Features:
Classic fitting system suited for wider front shoes (snowboard, telemark skiing)
10 N° Points
Made from Chromolly steel 
Antibott included
Weight 28.9 oz.
3D Stamp
Semi-rigid
Boot size 35-46
Reviews
(1)
Reviews
I. L., Zgornja Polskava, 12/21/2021 11:09:59:

Avg. rating:

Zadovoljna sem s ceno derez. Univerzalne dereze sem priporočala vsem mojim planinskim prijateljicam in prijateljem. Ker so spredaj za moj čevelj malo preširoke, smo jih zožali. Za moške čevlje so OK. Kljub temu, jih ne bi zamenjala. Zelo so uporabne, ker jih lahko nadeneš na vsak čevelj, tudi tisti, ki nima zareze za dereze.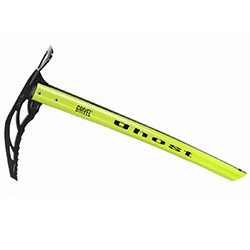 Grivel
Piolet Ghost 45cm green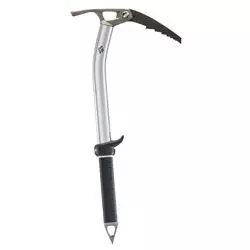 Black Diamond
Piolet Venom 50cm adze