ExtremeVital.com
You can use product names, manufacturer names, keywords...
ExtremeVital Gift Vouchers
Need a perfect gift for your friend or family memeber? Buy a gift voucher an let him/her decide what he really needs... Gift vouchers are valid for 12 months after the issue date and they can be redeemed within that time.
If you wish to buy a voucher with a custom value, just enter the desired amount in the last voucher and click "Buy a voucher" button above.
How can I redeem my gift voucher online?
Very simple! After an online purchase you'll receive a printed gift voucher with a 10 character code, which you, or the person the voucher is for, enters into the input field at the shopping cart page and click on the "Use code" button:
After submitting, the code is added to the list of entered codes and its value is immediatelly calculated into the total: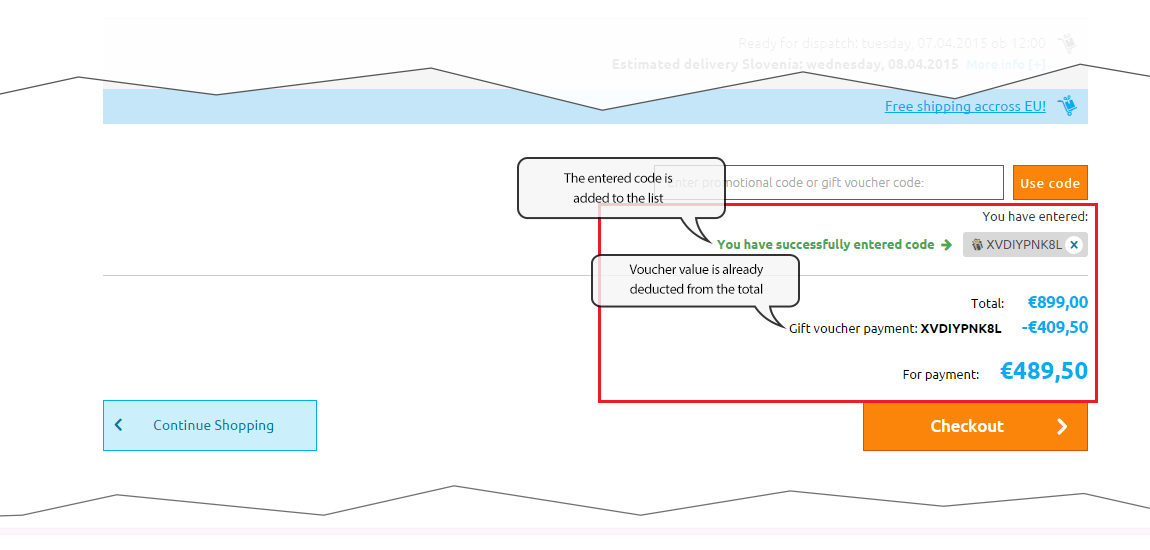 Once you have entered the code, you can then freely continue to shop around or proceed to checkout...
Pleasant shopping!