ExtremeVital.com
You can use product names, manufacturer names, keywords...
Product

description

Thermonet BUFF® is a multifunctional tubular accessory ideal for many activities.  It can be worn as a neckerchief, headband, wristband, mask, hair-band, balaclava, scarf, headband, scrunchie, saharaine, pirate cap, beanie and bandana. Ideal for people looking for a really warm but lightweight multifunctional product that can be used to offer maximum protection from cold during outdoor activities like running, hiking, ski mountaineering, cross-country skiing, biking or motorcycling. The Thermonet BUFF® with Primaloft has high thermal properties and is 4 times warmer than the Original BUFF®.

Features:
Made from 100% Polyester (at least 70% of recycled)
Primaloft for thermal insluation
High Thermal Properties – 4 times warmer than regular microfibre
Offers excellent breathability and moisture control
Extremely lightweight and durable
There are no irritating seams or hems
Certified to meet Oeko-Tex Standard 100
Weight: 61g
Dimensions: 52 cm x 24.5 cm
Size: UNI
Material: 100% Polyester
Reviews
(1)
Reviews
. ., MOZIRJE, 12/28/2022 14:37:06:

Avg. rating:

Odlična podkapa, ne pika, hitro se suši, primerna za bolj mrzle dni.
Buff
Underhat Original speed graphite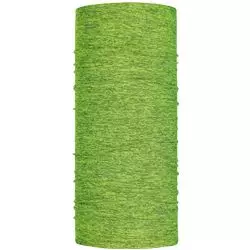 Buff
Underhat Dryflx r yellow fluor