ExtremeVital.com
You can use product names, manufacturer names, keywords...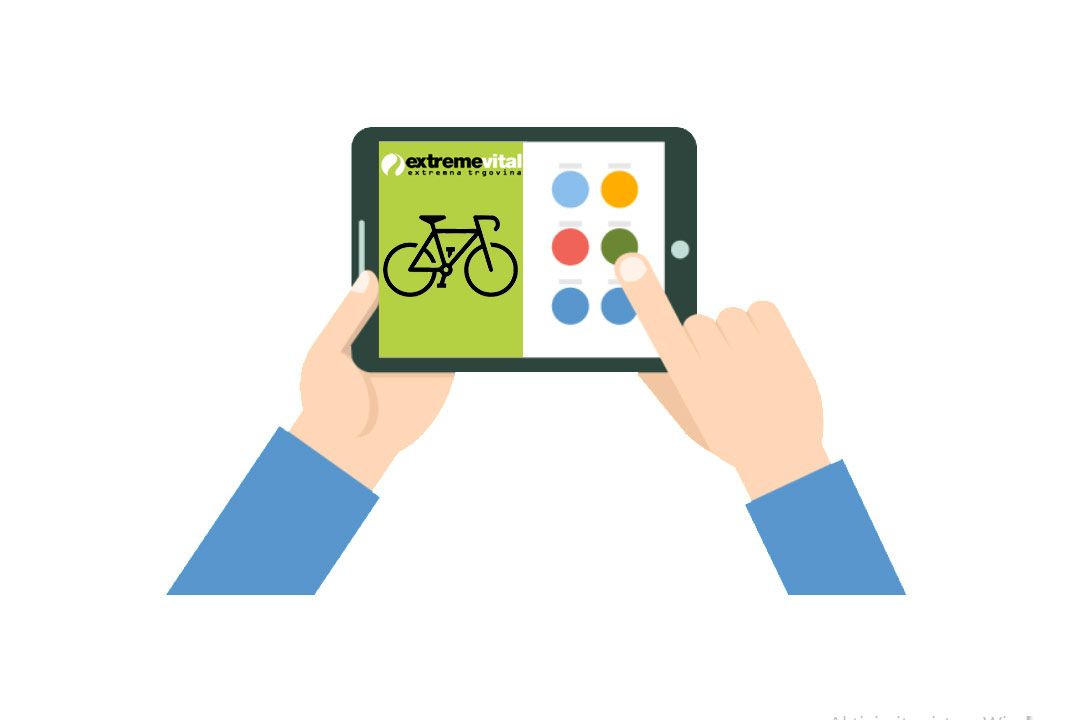 Buying a bike online? Sure, it's really simple!
, Author: Luka
Have you ever considered buying a bicycle online? If you have, then this text is right up your alley and if you haven't, you should read this anyway, because you will realize that buying a bike online is actually a great idea.
First off, you should know that every bike purchased at the Extreme Vital online store is subject to a full inspection and is 100% safe. Every bolt is tightened and the gears are properly adjusted.
When buying a mountain bike equipped with an air suspension fork, we will also properly adjust the air pressure of the suspension based on your weight (you can provide your weight/measurements in the order comments section or simply give them to our customer advisor over the phone).
Our expert customer advisors are available for any kind of questions before/mid/after purchase at info@extremevital.com or by phone +386 4 515 7712.
Shipping and Delivery
Your bike will be delivered to your address, including the purchase receipt and warranty certificate, securely packaged in a bicycle cargo box to prevent any damages during transport. Before taking delivery of your purchase, carefully check the package for any damages or tears.
If you find any damages to the package, notify the delivery service immediately.
Once you unbox your bike, there are only 4 simple things you will need to do before taking it on your first ride:
Install the front wheel
Install the handlebar (you will need a hex key / Allen key / Inbus key)
Attach the pedals to the crank arms (right side for the pedal marked with letter R and left side for the pedal marked with L)
Adjust your saddle height
While most bikes require just the hex key (sizes 4 – 6, depending on the bike) to complete assembly, you will need Torx T25 key and a size 15 wrench to fit the pedals with certain bikes. If you don't have the tools we recommend buying the convenient pocket tool, which includes everything you require besides the wrench.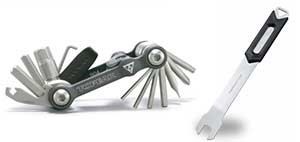 You can also view this instructional video to guide you through the assembly steps that you have to finish by yourself.
Our mechanics already took care of all the other settings, fine-tuning and safety inspection beforehand. Your bicycle is ready to go, take it for a quick spin!
Simple and Free of Charge Returns and Exchanges
If the bicycle doesn't meet your expectations or you are otherwise unsatisfied with it, you can return or exchange the bicycle, unused and undamaged, in its original condition, within 14 days of the delivery date.
You can return the bicycle with the delivery service free of charge.
You can return/exchange the bicycle in any of our store locations.
Things You Need to Know Before an Online Bike Purchase
Before you go through with the purchase, you need to know which bike will best suit your needs / intentions. If you have any questions about which bike to choose, contact us before the purchase by phone +386 4 515 7712 or simply write an email to info@extremevital.com.
Different bike categories and their main features can be found on the following links:
How to Choose the Right Bike Size
If you are in doubt about the right bike size for you, don't hesitate to contact us before the purchase, but first take a look at our bike size chart.
Mountain bike sizes are usually listed using the following scale: Xtra Small, Small, Medium, Large and Xtra Large. Lately, measurement such as S1, S2 etc. are also common (choosing the size based on your riding style).
Roughly speaking, we can say that these sizes translate to height like this:
XtraSmall: cyclist height 150 – 160 cm
Small: 160 – 170 cm
Medium: 170 – 180 cm
Large: 180 – 190 cm
XtraLarge: 190 <
Road bike sizes are generally measured in inches, like 49, 52, 54, 56, 58, 61. Similarly to the mountain bike size chart, we can roughly match road bike size and height in the following way:
49: cyclist height 150 – 160cm
52: 160 – 170 cm
54: 170 – 180 cm
56: 180 – 185 cm
58: 185 – 190 cm61: 190 <


Of course, picking your size also depends on your inside leg length and your arm span. We can help you make the right choice, so give us a call before making the purchase.
Once you are finished picking the perfect bike and you know your size, all that is left is to add it to the basket and click BUY. We will take care of the rest.
Last Thoughts
Buying a bike online might seem like a complicated process at first, but it really isn't. We are always ready to help you with any questions you have regarding the purchase, your bike will be delivered to your home, all but ready to take it for a ride. Equal terms apply for warranty claims for both online and in-store purchases and last but not least, you can do it all in the comfort of your home.