ExtremeVital.com
You can use product names, manufacturer names, keywords...
Product

description

We know how it feels when your crampons are sticking sharply out from your backpack or have just made a hole in a brand new travel bag. Black Diamond Crampon Bag keeps your 'poons from punching holes in your pack or duffel bag. Made from tough, durable nylon with a zippered closure, the bag also features a mesh front panel for easy drying after a day on the ice.

Features:
Durable vinyl-coated nylon
Zippered mesh lid for air drying
Weight: 155g
Reviews
(6)
Reviews
M. M., Kisovec, 02/11/2023 10:09:20:

Avg. rating:

Torbica Black Diamond je enostavna za uporabi, skratka je odlična.

. ., MARIBOR, 01/26/2023 10:10:26:

Avg. rating:

Torbica black Diamond za dereze je odlična. Enostavna, uporabna, ni preveč težka.

M. P., Krmelj, 04/30/2022 19:29:36:

Avg. rating:

Torbico sem kupil za polavtomatske Black Diamond dezere. Všeč mi je da jo lahko pritrdim zunaj nahrbtnika.

L. M., Maribor, 03/22/2022 13:53:14:

Avg. rating:

Nizka cena, ustrezna kakovost (nepremočljivost, debelina). Priporočam npr. tudi za hrambo lednih vijakov, v primeru pomanjkanja temu namenjenih torbic.

M. C., Ljubljana, 01/14/2022 11:22:22:

Avg. rating:

V tej torbici imam varno shranjene dereze, ki sem jih prej ovijal v krpo, s tem pa enkrat žal poškodoval nahrbtnik. Zračnost prispeva k hitrejšemu sušenju derez.

M. G., Ljubljana, 12/14/2021 12:07:51:

Avg. rating:

Dereze se lahko posušijo kar v torbici, ker je zelo zračna.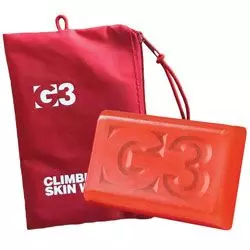 G3
Skin Wax Kit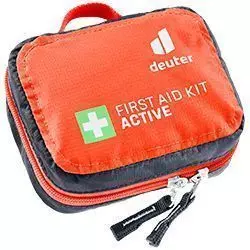 Deuter
First Aid Kit Active new